Frequently Asked Questions
Find answers to common questions about Wovenhill products here.
Stock, Payment & Delivery FAQs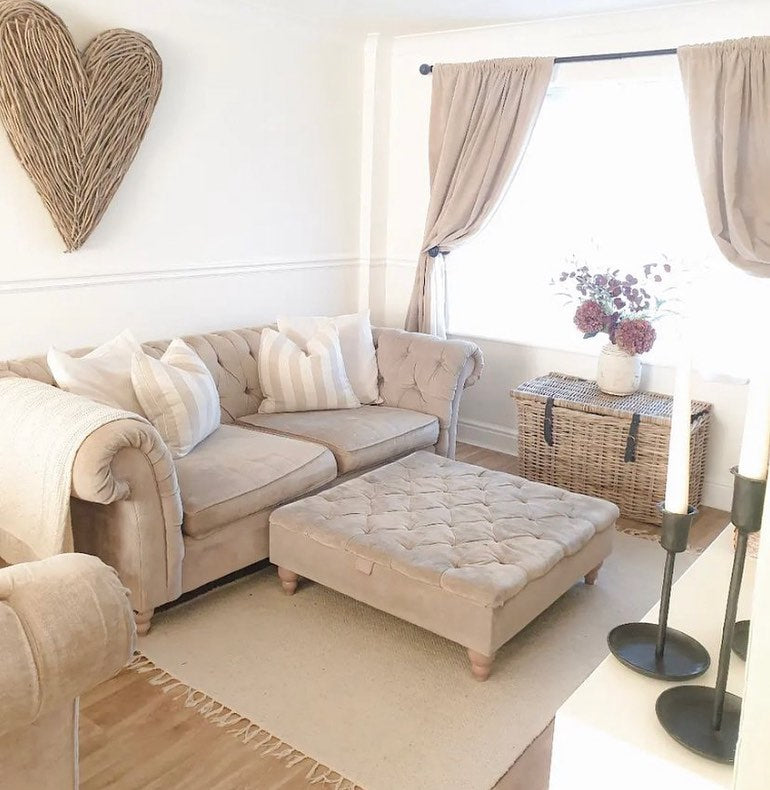 How do I know if an item is in stock?

It's simple – if a product is in stock, you'll be able to add it to your basket. If not, we'll let you know when something is sold out.
What's the best way to pay?

We accept various secure payment methods including most debit and credit cards, PayPal, Apple Pay, and Google Pay.
How can I get next day delivery?

Get next day delivery when you place your order before 12pm, Monday to Friday. Any orders placed after 12pm will be delivered within 2-3 working days.
Who will deliver my order?

Our products are delivered by DPD.
Returns & Refunds FAQs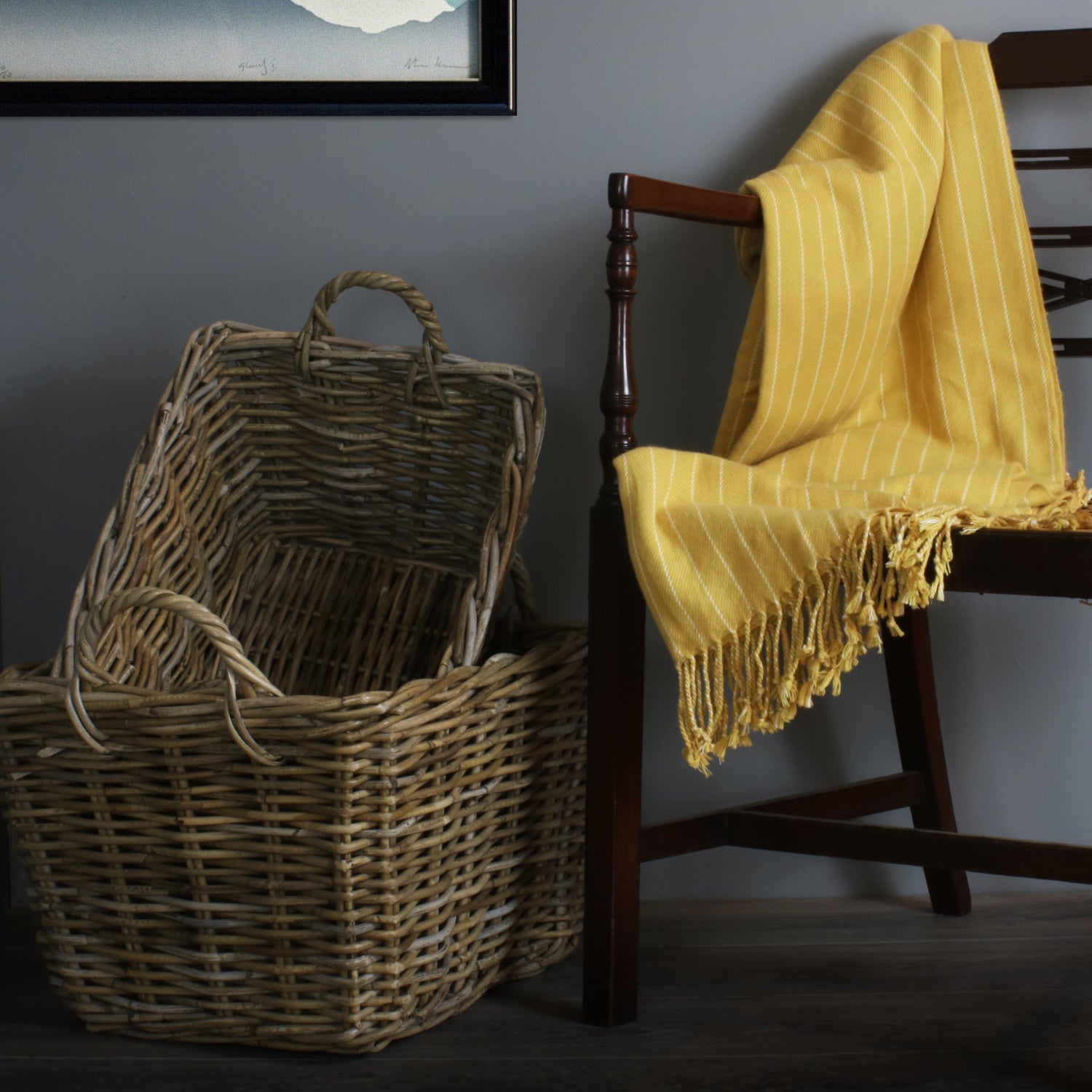 How do I return my item?

You can return your item within 14 calendar days from the
date you received it. Your item must be unused, in the same condition as received, and in its original packaging.
How long until I get a refund?

Once we've received and inspected your return, we'll refund
via your original payment method within 48 hours. It may take longer for the money to clear in your account, depending on your bank or card issuer.
How can I return a faulty item?

If your product has arrived damaged or faulty, please email
us at sales@wovenhill.co.uk with your order number and photos of the issue within seven days or receiving your item. We will aim to contact you to discuss a solution within two working days.

Where do I send returns?

Please return any unwanted or faulty items to:

Wovenhill Ltd
Unit A1
Stockport Trading Estate
Yew Street
Stockport
SK4 2JZ
Wicker Basket FAQs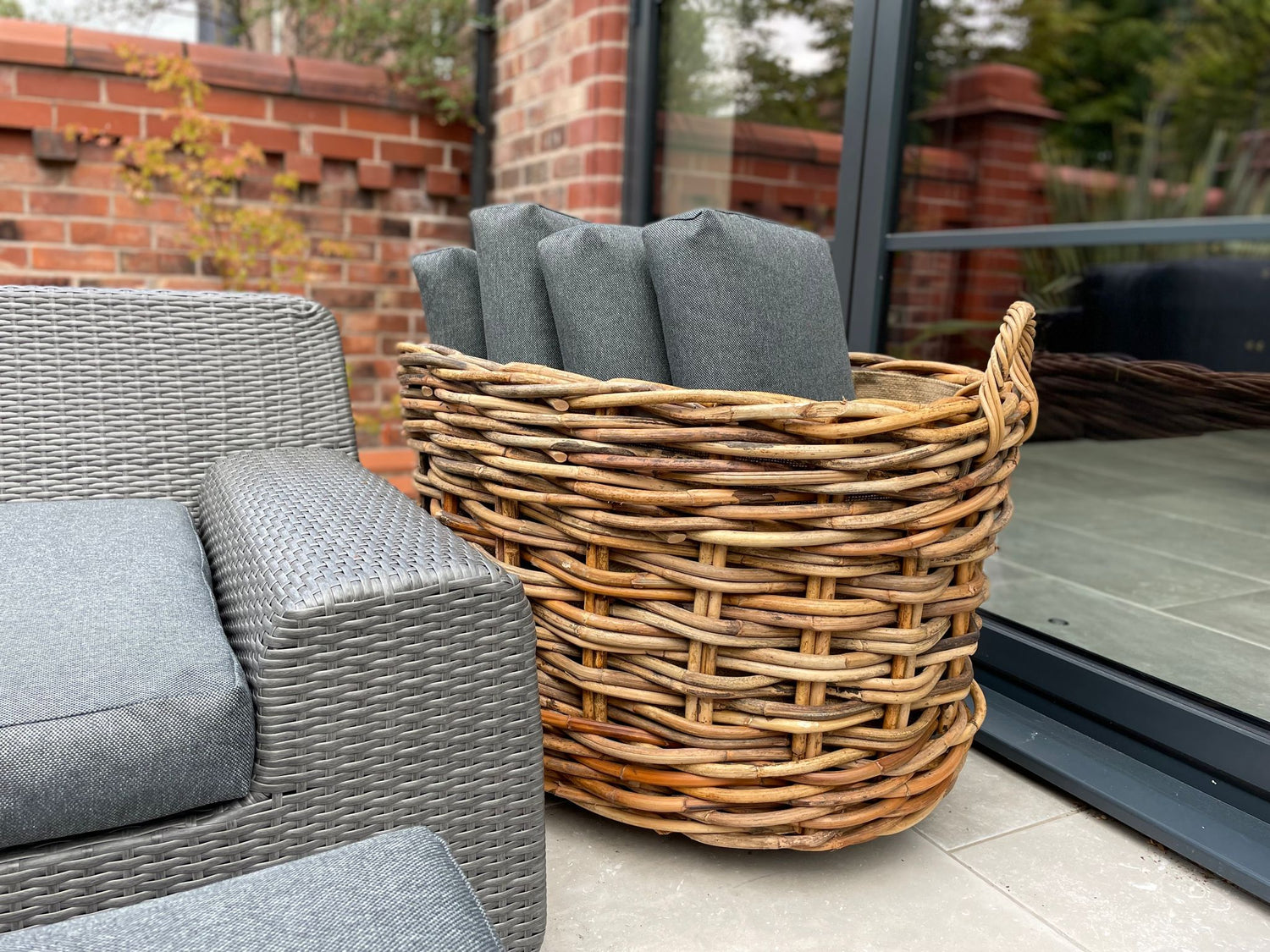 What are Wovenhill wicker baskets made of?

Our wicker baskets are made from natural rattan.
How durable are Wovenhill wicker baskets?

Our wicker baskets are high-quality and made from study
materials, making them very durable and long-lasting – especially when well-maintained.

Can wicker baskets be used outdoors?

Yes, you can use our wicker baskets outdoors. However, it's
best to keep them sheltered and out of the rain or bring them inside during wet weather. Regular maintenance will help prolong the lifespan of your Wovenhill wicker basket when used outdoors.
How do I clean wicker baskets?

You can easily clean your Wovenhill wicker basket using a vacuum cleaner and some household cleaning supplies. Our handy guide here has more information.
Are wicker baskets eco-friendly?

Wovenhill wicker baskets are made from sustainable and
natural rattan, making them eco-friendly. We use renewable rattan that can be harvested without causing significant harm to the environment. Plus, our wicker
baskets are biodegradable, meaning that they will break down naturally over time without leaving a lasting impact on the environment.
Can wicker baskets be repaired if they break?

Depending on the extent of the damage, wicker baskets can
often be repaired. Minor issues, like looser broken weaves, can be fixed by carefully reweaving the damaged area.
Are Wovenhill wicker baskets lined?

Many of our wicker baskets and hampers come with an eco-friendly, washable Jute lining. The lining is attached to the basket with Velcro, making it easy to remove for cleaning.
Wicker Log Baskets FAQs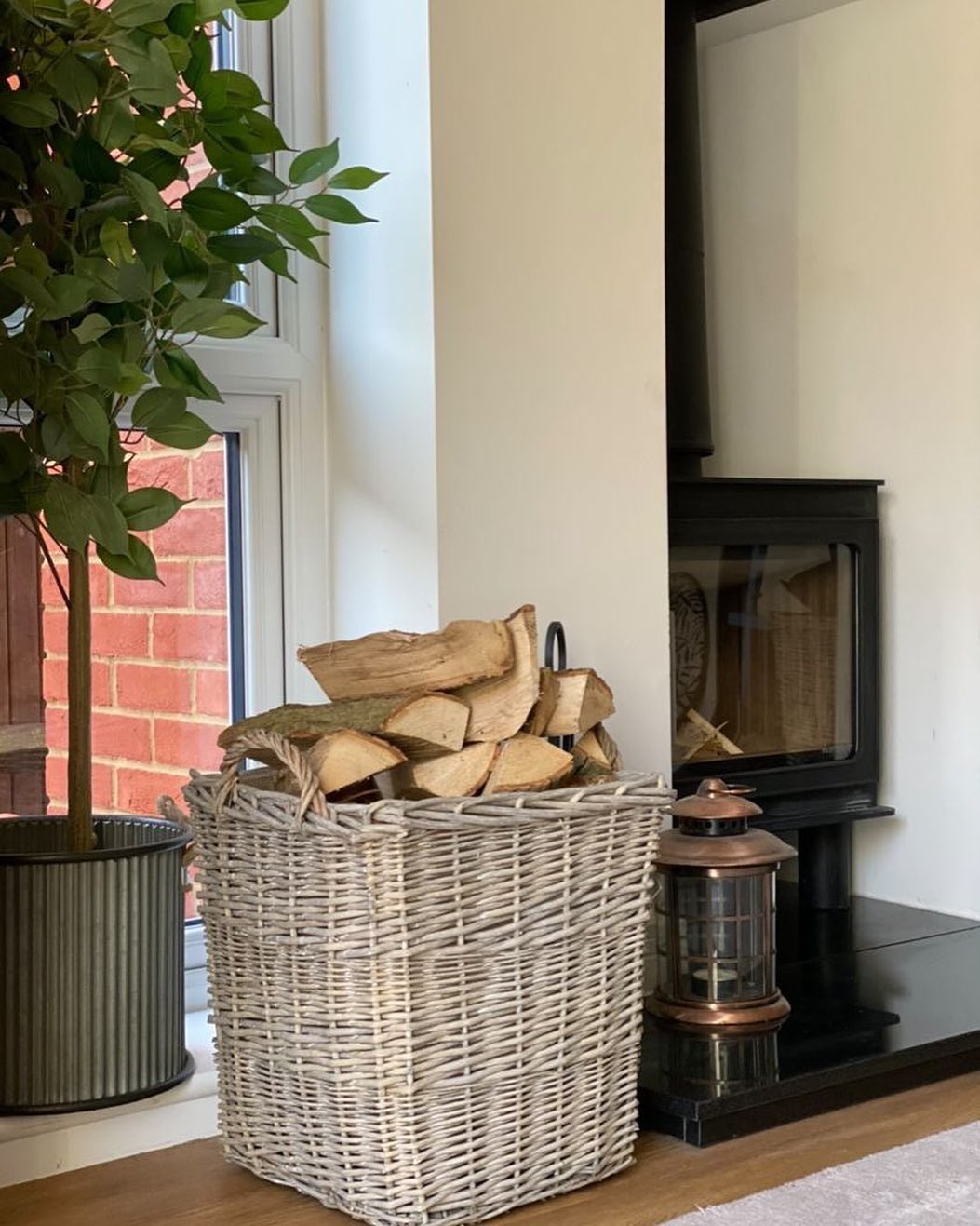 What size of wicker log basket should I choose?

Consider the space available near your fireplace or wood-burning stove, as well as the amount of firewood you will be storing. It's also worth considering if the wicker log basket will be a main or secondary log storage.
Can I use wicker log baskets outdoors?

Wicker log baskets are primarily designed for indoor use. If
storing firewood outdoors, it's best to use a wooden log store.
What firewood can I store in a wicker log basket?

Wovenhill wicker log baskets are suitable for any kind of dry, ready to burn firewood. We do not recommend using them to store green or wet wood.
Are wicker log baskets fireproof?

Wicker is a natural material and can be flammable. It's important to be careful when using a wicker basket near an open fire or wood burning stove. Keep a safe distance between the log basket and the fire to minimise the risk of accidental fire hazards. If you have a wood-burning stove, your manufacturer's guide should have information on the recommended distance to combustibles.